Dedicated to high-quality, affordable opportunities for young people to play soccer in Santa Cruz!
Spring Player Development Program is back!
MCYSC has teamed up again with Challenger Sports to provide a great program this Spring to develop skills and compete in 4 v 4 games every week for 7 weeks. Whether you are a first year recreational player or a competitive Surf player, you will get new skills and techniques from this 7 week program. To learn more and sign up, click here.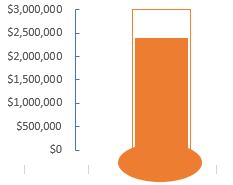 Thank you for making the Live Oak Community Field a reality! Learn more below.
Fall 2019 Recreational Soccer Registration will open in March 2019. Look for updates on the site and emails from the club. We will be offering an early sign up discount.
Our Sponsors
Thanks to our sponsors who help keep the cost of soccer registration down and allow for scholarships to both recreation and competitive players in need.
If you are interested in becoming a sponsor click here.